Most of us love to spritz a little bit of perfume on – it can give us an instant confidence boost, a lovely glamorous feeling and it of course lets us smell its delectable scent all day long! Plus it is one of the few beauty products that can encompass practically all age groups.
When it comes to buying perfume, we think you're always justified in spending that little bit more (in fact, we've already mentioned this fact here!), and that means we can enjoy splurging on designer perfume with gorgeous packaging that give us that feeling of luxury. And happily enough, the world of perfume is never boring since there are so many scent combinations and innovative blends coming out all the time.
If you fancy a change and have been thinking about switching up your scent, then these are the freshest new fragrances for 2018 that you should be looking out for.
La Panthere, Cartier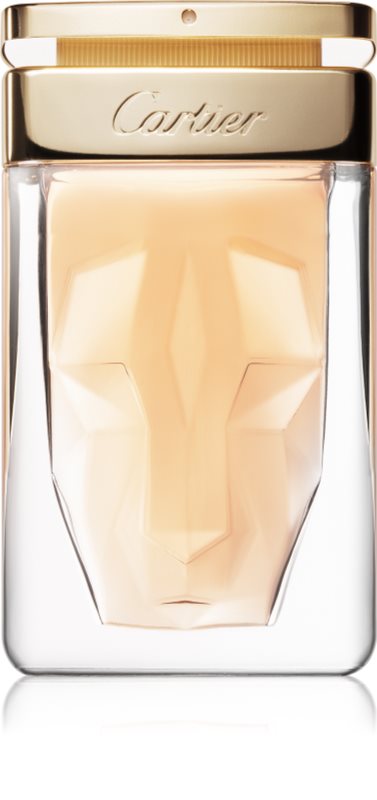 Floral scents are the backbone of the fragrance world, so we're starting off with a lovely and light one from the luxury jewellery brand Cartier. It's the gardenia that really lightens up this fragrance and makes it a particularly great choice for spring and summer. And with its sublime velvet undertones of musk it still manages to add a touch of mystique.
We do have to mention the gorgeous yet unusual bottle too of La Panthere which helps to set this fragrance apart. With its crystal bottle and gold effect Cartier top it doesn't look too different until you take a closer look and see the panther emblem in the glass. This scent is ideal for a sophisticated summer fragrance.
Dolce Garden, Dolce & Gabbana
For a supremely girly fragrance in a candy pink bottle that still avoids being cloying or sickly sweet, Dolce Garden by Dolce & Gabbana is a wonderfully feminine choice. It brings to mind fresh and fragrant blossoms in a May garden, with creamy citrus undertones, and it is certain to put a spring in your step when wearing it.
Douse yourself liberally with this dreamy blossoming scent and appreciate the pretty pink bottle that's topped of course with a blooming rose bud. We recommend this scent for floral lovers and fans of feminine scents.
Eau de Soleil Blanc, Tom Ford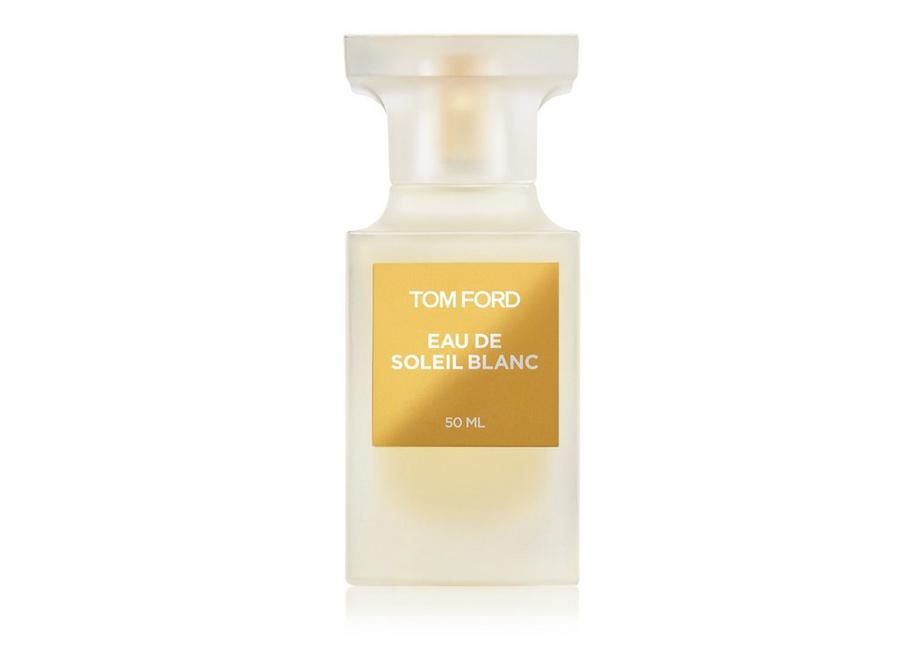 This brand always manages to capture understated chic what with the pared back and minimalist packaging that still manages to be really elegant. If you are looking for a fragrance that encapsulates the insouciance of a sunshine holiday, then this could be it.
With its sultry floral and amber scent coupled with woody undertones, the irresistible bergamot and pink pepper combination coupled with middle notes of ylang-ylang and jasmine can transport your senses to far-off and exotic destinations. This perfume is perfect for sunshine and luxury-label lovers.
Candy Pop Sugar, Prada
For a flirty and fun fruity fragrance that is as light as a feather, the big hit this season is going to be Candy Pop Sugar by Prada. With a perky and positively edible combination of apple, vanilla, citrus and peach, this is a playful scent that is bright and vibrant.
The bottle takes its inspiration from Prada's cult 3-tone Staffiano bag, so for a nod towards this iconic piece without having to break the bank, this is a wonderful choice. We suggest this scent for fans of bright and bold fragrances.
Good Girl, Carolina Herrera
If you prefer your fragrance to have a bit more glamour and va-va-voom, then the ironically named Good Girl by Carolina Herrera could be just what you're looking for. The undeniably sexy scent features alluring jasmine, cocoa, intoxicating Tonka and coffee and delicate tuberose. It is the scent to give you that little bit extra je ne sais quoi.
And if you were in any doubt that this is one glamour-puss fragrance, then you only have to look at the bottle to make certain. Shaped into a sexy stiletto shoe form, this perfume is certain to look fantastic on your dressing table.
L'Eau D'Issey Pure Nectar, Issey Miyake
And finally for a classic floral scent with a bit of a twist, Issey Miyake has done it again with L'Eau d'Issey Pure Nectar. Mimicking the moment in time when a bud blossoms into a flower, this scent provides a light aroma that develops into a gorgeously feminine rose bloom.
More importantly, this perfume comes in a stunning bottle in the shade du jour, rose gold. Understated and elegant, this is a classy and sophisticated floral scent that is always going to be in style no matter what the time of year is. For a perfect petal experience, this could be the one for you.
Divinely scented fragrances are always going to be in vogue, and since they can be seen as an investment, especially since they have a tendency to last longer than most other beauty products, it is always worthwhile splurging a little on one that you love. If you're looking to splash out on a new scent or love trying out the latest releases, then there are so many great options available. To help make sure that you get the best deal possible, we recommend checking out these Groupon deals on perfume to see what you could be saving. With so many stunning fragrances, the world is pretty much your perfume oyster!
We never need an excuse to treat ourselves to some new fragrance, so enjoy sniffing out the most delectable scents of the year.